12 Best Tamil Romantic Novels You Don't Want To Miss
We tried to collect the best Tamil romantic PDF books. I think, these heart touching books will satisfy you. Usually, In a romance story, the lovers who stay in risk and struggle for each other and then their relationship be rewarded with emotional justice and unconditional love.
Every romance novels usually have two essential elements. One of these contains a central love story, and the other one has an emotionally satisfying and heart touching ending. If you care about someone, then this article is for you. No one didn't fall in love at list one time. If you are on the list, then I will suggest you note these names of romantic ebooks.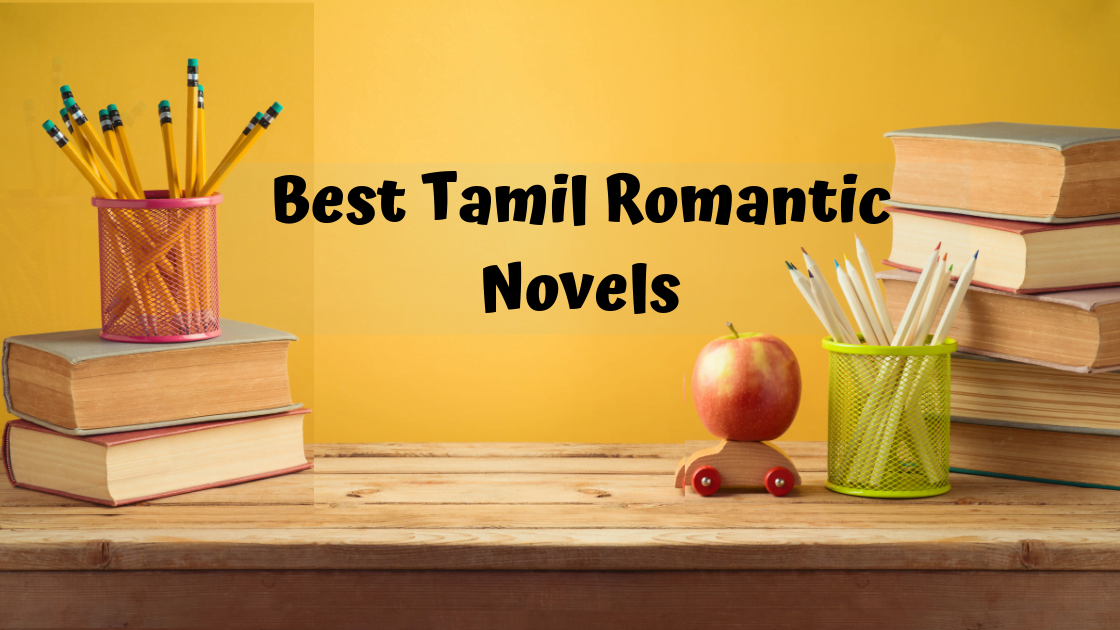 Best Tamil Romantic Books Name
Let's check the books list. If you read at list one Tamil romance fiction novel, so you know that romance fiction novels are smart, fresh, and mosaic. There's a list of a romance novel waiting for you. If you want to enjoy the contemporary dialogues, historical settings, mystery, thrillers or any number of other themes, you can choose one. Collect, read, and enjoy your reading time.
Here is 12 best Tamil romantic novel lost. Remember or note out the list of romantic Tamil story. You may read most of the books on this list. Even then, you can read again, or you can share with others.
1. Moga Mul
If we talk about romantic Tamil novels, the first name that comes to my mind that "Moga Mul." I think most of the Telugu books lover read this novel. Janakiraman wrote the heart touching the romantic story of this book. The book first published in 1980. This book contains 686 pages. On 14 May 1995 producer, J. Dharmamba released a movie named Moga Mul. This movie based on the Moga Mul novel. I will suggest you read this novel before watching the film.
The author of this novel is Ramani Chandran. She has written more than 125 novels. Urangatha Kangal is one of her famous romantic story in Tamil literature. This book first published in January 1980. The paperback contains 176 pages.
3. Kandaalum Pothum Kankal
Kandaalum Pothum Kankal is another romantic PDF book of our list. Muthulakshmi Raghavan wrote this exciting story. This book published recently in May 2019. This book covered with 156 pages.
4. Moodupani
The story is about two hearts who meet in an unexpected encounter. Everything is possible in love. If you fall in love with someone, then you will try to do everything for making your love success. Sri Lakshmi wrote this romantic story. She is one of the best novel writers in Tegulu literature. New edition of this book is published on 11 June 2019. This book contains 135 pages.
5. Nizhal Alla Nijam Nee
Vijayalakshmi Jagan writes Nizhal Alla Nijam Nee. On June 29, 2018, Pustaka Digital Media published this novel. Page figure of this book is 84. The story is about a family romantic love story. I recommend this novel.
6. Athigaalai Subavelai
Sorna Sandhanakumar wrote Athigaalai Subavelai. The new version of this book published in June 2019 with 404 pages. I wish you read this entertaining romantic novel.
7.Oru Murai Solvaayaa
Oru Murai Solvaayaa is another lovely, romantic love story by Sorna Sandhanakumar. This book based on a real love story. Read this book if you missed it. New edition of this book recently published in 2019 and this book has 359 pages.
8. Ennul Uthithavai by Asha Bharathi
Asha Bharathi writes Ennul Uthithavai. She is a famous writer in Tamil literature. This book was written based on a romantic love story. You must be love this book. This book will satisfy you if you are a poetic genres lover.
9. Azhagiya Poongatre
The author name of this book is Deepashivini Sunder. Azhagiya Poongatre is one of the great works of Deepashini Sunder. If you are a romantic story lover and missed this book, I will recommend this book.
10. Mokathaik Konru Vidu
Mokathaik Konru Vidu published on September 23rd, 2018 This lovely romantic love story is written by Muthulakshmi Raghavan. You could add this book to your wish list if you didn't read this book yet. This book has 161 pages.
11. En Uyirai Nee Irukka
Lakshmi Sudha wrote this romantic book. You will get the PDF copy of this novel online. Search on google.
We are now talking about another Tamil romantic novel. This book name is Kandukondanen Kaadhalai. Ramanichandran writes this exciting story.
Remember, you will get these novels online. You can freely read or download the pdf version of the books. Just search the books name on google, then you will get a PDF copy which is free to read or download. You can share the book name list with your friends or family.